Stormin' Norman Seldin Joins Fellow S.O.A.P. Legends In Nashville For Recording Session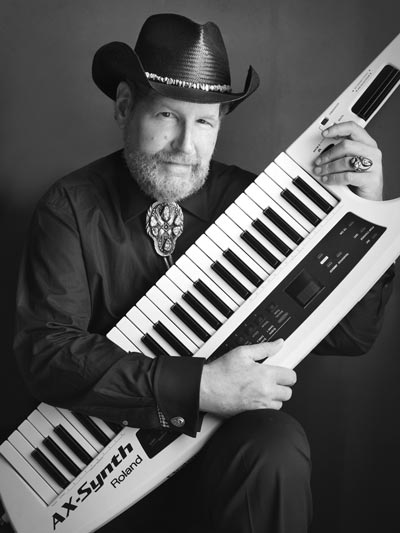 When Doc Holiday, an award winning producer and Sound of Asbury Park (S.O.A.P) originator, called Norman Seldin to do a new original track at SONY Studios on Music Row in Nashville, Seldin knew it would be special because for the first time, three originators would be in the studio together – Hall of Fame bass man Garry Tallent, Stormin' Norman Seldin, and Doc Holiday.News soon came that the recording session would also include the "A Team" of Nashville: saxophonist Jim Horn (Garth Brooks, Eric Clapton, Ringo Starr, Elton John, Billy Joel, Stevie Wonder, Steely Dan), Grand Ole Oprey's member and house arranger/guitarist/pedal steel man Pat Severs, Members from The Pirates of The Mississippi, Ron Kazinski, Nashville's top arranger and guitarist Dale Herr, Sandy Tippen, The Deb Thomas Singers, and at the sound board, Bobby Bradley whose legendary father was Owen Bradley who produced to name a few Patsy Cline, Loretta Lynn, KD Lang, Brenda Lee.  The session will take place on August 30 and 31st.
"I was still in shock to hear Doc Holiday had all of these monster players set along with Garry Tallent and myself!" said Seldin.
Stormin' Norman Seldin is one of the originators of the Sound Of Asbury Park (SOAP) and is seen under Bruce Springsteen on the beautiful monument outside of Convention Hall in Asbury Park, NJ and also the youngest member to ever join the American Federation of Musicians at the age of 13. Stormin' Norman has performed at almost every major venue or live performance location for over forty years. People look forward to his authentic New Orleans stride piano style and Mississippi Delta Blues piano also along with a voice that knows no fear! Trained as a classical pianist with studies at Manhattan School of Music in New York which started with formal lessons at the age of 3, Norman is well known for his vocals and multi-voiced styles of Randy Newman, Ray Charles, Joe Cocker, Fats Domino, plus his unique lead vocals on his original material.
This has been a whirlwind year for Seldin who became an official Steinway & Sons "Spirio" recording artist for their newest and most amazing all American hand crafted piano.  In addition, Seldin returns to their studio in New York City in August to record six new songs. Meanwhile, private appearances have included great crowds for his "Where The Piano is the Main Attraction" show in the Pollak Theatre at Monmouth University and for his "Dueling Pianos" shows with Vance Villastrigo.  Future shows include a special "Light of Day" performance with a ten-piece "Monster Band" created for a one-time only show.
In other news, Jacobs Music Company out of Philadelphia has sponsored all of the 9′ Steinway & Sons Model D grands for Seldin's performances when he is not in the Lawrenceville, NJ location and Reverbnation has kept Selding at the top of the charts for Red Bank artists for over three months.
Seldin has a piano/vocal demo "The Monkey & The Baboon" streaming at www.storminnormanseldin.com and his double CD "Asbury Park Then & Now" continues to sell at www.cdbaby.com
PHOTO BY DANNY SANCHEZ
originally published: 2017-08-11 00:00:00